Clearly this blog is not going to become all Glee all the time, however, since this season was so publicized and much anticipated I will once again write on Glee. Last night was the "Power of Madonna" episode. **SPOILER ALERTS** Its tracklist encompasses "Express Yourself", a mash-up of "Borderline" and "Open Your Heart", "Vogue", "Like A Virgin", "4 Minutes", "What It Feels Like for a Girl", and "Like a Prayer". Overall, I was once again REALLY disappointed not only in the performances, but also in the plot. It feels like Glee has lost its "flow." Last week I blogged about Plot whiplash and this episode was just as bad. Tina and Artie, back together and in a fight in...two seconds.
Now I will admit I thoroughly enjoyed the mash-up of "Borderline" and "Open Your Heart" performed by Lea Michele & Cory Monteith (Rachel & Finn). It felt like the old Glee, with romance, passion and skilled singing. Also, "Like A Virgin" wasn't bad, BUT it wasn't great either.
However, the rest of the performances were lack luster and frankly pretty boring. AND WHAT WAS UP WITH THE STILT DANCING! Pretty white girls look awkward and weird on stilts and it was out of place and....weird!
I know there was massive disagreement with me on the vogue video but it also felt forced and out of place. It didn't flow and it felt like they "added a plot line" to compliment the usage of the song, rather than coming up with songs to compliment on going plot lines.
FINALLY last night I recognized Jonathan Groff, who plays Rachel's new romantic interest Jesse. It had been bugging me from last week who he was and I finally picked up on it (with some help from IMDB). He starred opposite Lea Michele as Melchior Gabor in the Broadway production of Spring Awakening. Now, he is not the best actor and he isn't the best looking kid, but he can sing! As anyone has heard his performances from Spring Awakening can attest his voice is his strong suit. Since Spring Awakening brought not only Jonathan, but Lea to fame, they should throw a song from it into the show. Might I suggest "My Junk." :)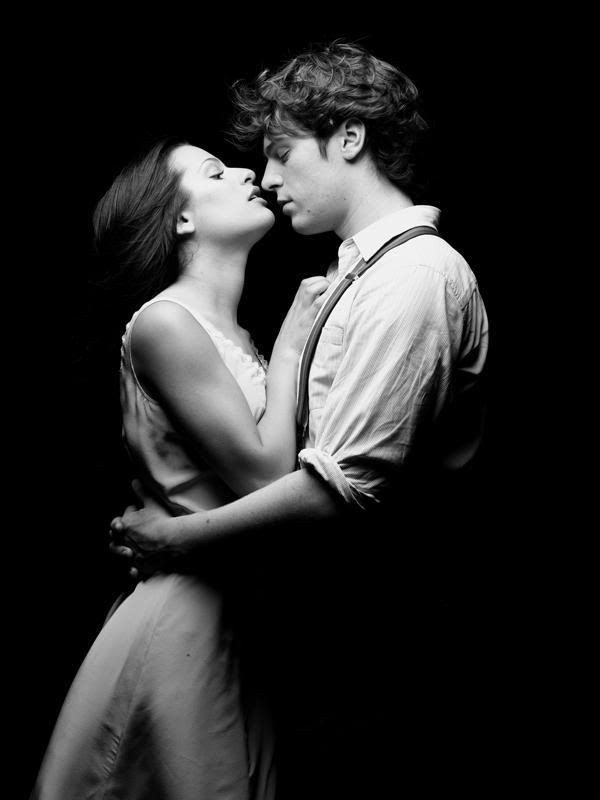 I am sticking with the show, but I hope it improves. The all Madonna episode was weak!